---
---
All of our Modern Cloth Nappies (MCNs) come with a waterproof cover and  a five-layered Bamboo Insert (made with 2 layers of bamboo and 3 layers of microfiber)
Our nappy covers are made with soft and smooth waterproof Polyurethane Laminate (PUL) and has a very soft bamboo-fleece inner layer with an inside pocket for the removable insert
The insert is the absorbency part of the nappy and will soak up any liquid, leaving the inner bamboo-fleece layer nice and dry against babies skin
To use, simply place the insert inside of the pocket, put the nappy on baby and use the snaps to fasten to the correct size. Please note the nappy should be firm around the waist and legs but not too tight; the nappy should not leave marks on babies skin
Our nappy covers can be used for up to 2-3 nappy changes (as long as baby has not poo'd) for an economical nappy system - additional inserts are available to purchase
For nighttime use, use our Nighttime Nappy or insert 2 Bamboo Charcoal Nighttime Boosters inside of the pocket in our daytime nappy covers
Use with our Bio-Liners or Reusable Bamboo Liners to make change time even easier
Use our Large Wet Bags for dirty nappies while out and about
View our multi-packs for even more savings
For an even more economical and waste free nappy system, use our Reusable Bamboo Baby Wipes
Click here to see our videos on how to use our Cloth Nappies
---
Customer Reviews
02/09/2020
Tannah S.
Australia
I recommend this product
MLG IS JUST TOO EASY.
☆Top reason to go cloth... we are going to save about $4000 which is 8 weeks longer that I don't have to work and can choose to stay home with my baby. ☆Same time as a disposable to put on and take off the only difference is you have to throw these in the wash and hang out (you'll be washing all your baby ***** clothes everyday anyway so it's not an extra load) ☆They dry very quickly Lovely soft fabric so I can imagine it's very comfy on bub. ☆Oh did I mention there's been no poo back incidents with MLG.... not even a poo leg incident. Use the bamboo liner to collect the solids to throw I the bin which would save the poo scraping time. ☆☆☆Easy!☆☆☆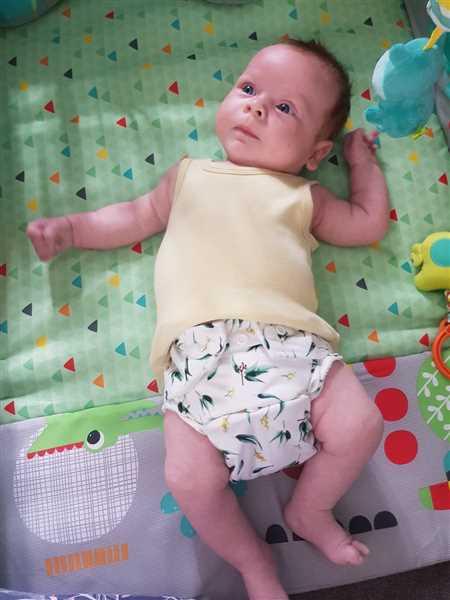 01/19/2020
Nina P.
Australia
I recommend this product
Amazing nappies!
So simple to use as a first time cloth user! Absorbent inserts and beautiful prints. The lining of the nappies is so soft and comfortable. Have not had any nappy rash since switching to cloth. I'm loving them!
01/02/2020
Jenna J.
Australia
I recommend this product
Great product, so easy to use!
MLG nappies are so easy to use and clean. They dry super fast so even if you're down to your last one you can have fresh ones in no times. Super cute patterns too!
10/22/2019
Anonymous
Australia
I recommend this product
Nice nappies
Great value nappies that dry really quickly