Everybody's breast feeding journey is unique, however most breastfeeding Mum's find they will leak milk during feeds (from the other breast), in between feeds and at nighttime. Our Reusable Breast Pads have been designed to provide protection and comfort during your breastfeeding journey.
Our Reusable Breast Pads are made with three layers, each specifically selected with comfort in mind. A layer of soft bamboo will sit against your skin, followed by a layer of microfiber for absorbancy, topped with a waterproof and breathable PUL layer to prevent any embarrassing leakages!
The Bamboo layer is designed to draw the wetness away from your skin, keeping your skin dry. Bamboo is breathable and has antibacterial properties which help reduce the risk of infections, such as mastitis.
Our breast pads are comfortable to wear and will fit perfectly into your bra. Our Breast Pads are approx 12cm in diameter and will suit most cup sizes, as the most important thing is that they cover the nipple.
Our Breast Pads are machine washable. We recommend changing your Breast Pads frequently to keep your skin dry, breast pads should be changed as soon as they are damp.
We have also created our Nighttime Breast Pads which offer double the absorbancy to prevent any leakages during the night - see Nighttime Breast Pads here.
All purchases on breast pads come with a bonus mesh wash bag (subject to availability).
Customer Reviews
09/24/2020
Addie

Greece
I recommend this product
Breast friends
Absolutely fantastic product. Made my life as a first time mother just that much easier. The high quality used mean they are very comfortable and gentle. I bought 5 pairs and have found it to be the perfect number to have. Thanks to the My Little Gumnut team for awesome customer service!
01/22/2020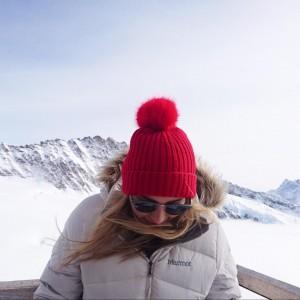 JH
Jessyka H.

Australia
I recommend this product
A little hiccup by Auspost taken great care of
I was so excited to order from My Little Gumnut as I thought the prices and designs were amazing! Unfortunately my package got lost thanks to Auspost but the team at MLG chased it up for me and the package arrived and I'm so impressed! Absolutely beautiful quality and great directions to guide me on my reusable venture! Thank you to the team I can't wait to order more :)
01/16/2020
Sarah L.

Australia
I recommend this product
Last really well!
I love your reusable breast pads, just bought a few more to add to my collection. Most that I'm using though are being used again from my last baby
11/28/2019
Anonymous

Australia
I recommend this product
Breast pads best pads
Very happy, easy to use, breathable, lovely prints
10/28/2019
Ngaio

Australia
I recommend this product
YOU NEED THESE
So. After using supermarket disposable ones that don't let your poor nipples breathe and the adhesive means that they ball up and become totally impractical and need replacing.... I changed to reusable jobies that were too small and not waterproof. THEN CAME THESE GEMS! They're a FANTASTIC SIZE! Waterproof and fairly discreet (although if you don't want to see them through your shirt you will need some contouring in your bra). They're pretty, silly absorbent and pretty! And then coming with their own wash bag is such a brilliant bonus! I would recommend about 7-10 pairs total. These will be something I will be gifting to friends for their pre baby gifts. Such a wonderful product! I no longer, need nor want to have anything to do with disposable nursing pads.
10/24/2019
Anonymous

Australia
I recommend this product
First Timer
Overall experience with My Little Gumnut has been great! Very affordable and quick delivery. All products I have purchased have been made really well. Would highly recommend this brand!